But Don't Forget to Pre-Order Your Turkey Now in Time For Christmas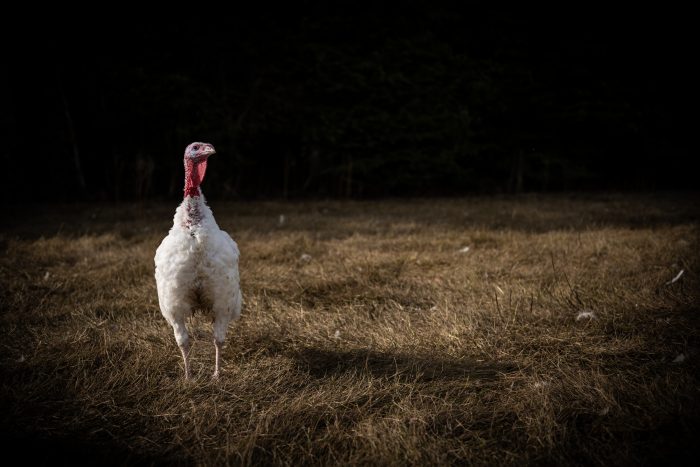 Order your Christmas turkey now from John Howe Turkeys for the highest quality free range birds. We can provide you with full turkeys, turkey crowns and turkey breast rolls delivered straight to your door, fresh and ready cook. We deliver turkeys all across the UK to make sure you get your turkey in time for Christmas. By pre-ordering your Christmas turkey with us, you remove the rush and queues you normally experience when buying a poor-quality bird in your local supermarket. Our family run business in Kent is dedicated to making sure you serve something extra special for your family, friends and loved ones with our tender and tasty meat that is truly free range.
In 1976, John Howe Turkeys was established with just 25 turkeys and now, over 40 years later, we continue to provide free range Christmas turkeys online to people around the UK including London. We take pride in the welfare of our turkeys and love to get all members of the family involved, even the little ones! Our goal is to produce the best and tastiest turkeys possible by ensuring they are happy and healthy and well fed.
Browse Our Shop
Genuine Free Range Christmas Turkeys for Sale
Prepare for your festive celebrations by pre-ordering your Christmas and Thanksgiving turkeys from John Howe.  Our traditional farming techniques ensure the welfare of each and every turkey at the John Howe Turkey farm. We allow our turkeys to roam freely in grassy paddocks and meadows that replicate their natural North American habitat so that they can remain happy and healthy.
From eight weeks old, our turkeys can explore the outside and can roam freely in our paddocks and meadows. Passers-by love seeing the turkeys enjoy their freedom! Our slow-growing breeds are reared for over 6 months and are fed natural cereal-based diets completely free from antibiotics and growth promoters, so you know you're getting the best quality turkeys in the UK.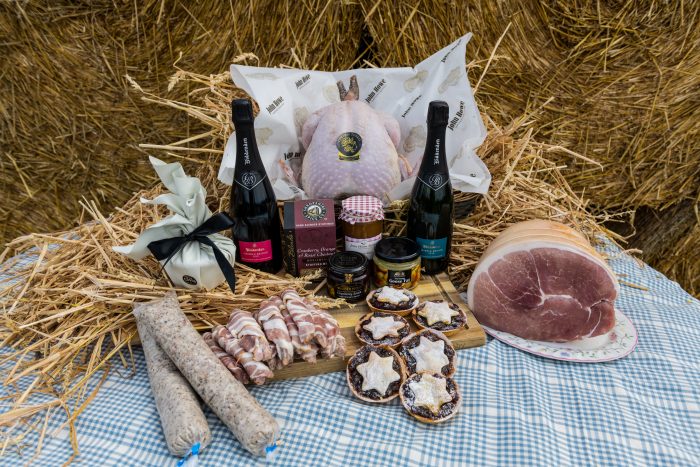 Fresh Christmas Turkeys Delivered Straight to Your Door
Preparing for Christmas or Thanksgiving couldn't be easier with our free-range turkeys delivered fresh straight to your door. Order your favourite turkey online and get it sent by courier on Thursday 21st December for Christmas, or Tuesday 21st November for Thanksgiving, to be delivered the next day. We can deliver your fresh, genuinely free-range turkey anywhere in the mainland UK excluding the Highlands. If you're local to the farm in Tenterden, you can collect your turkey on Friday 23rd December.
Shop Hampers Now
Pre-Order Your Perfect Christmas Turkey Online
Pre-ordering a John Howe turkey means you get the most succulent and tasty turkeys in time for Christmas. You'll definitely taste the difference from the standard supermarket turkey! You can choose between white turkeys and bronze turkeys for your Christmas dinner depending on your personal preference. White turkeys are a household favourite, brought up to ensure superior quality and healthy breast meat and bronze turkeys are closely related to wild turkeys in both appearance and taste. Although white turkeys are always a favourite, bronze turkeys are growing in popularity with many people enjoying their richer, gamier taste.
Recipes
Please click on the recipes below for cooking instructions and ingredients list.
Pan-Fried Turkey, Brie & Cranberry Sandwich
Turkey Strudel with Mushroom & Chestnuts
Turkey Lasagne with Butternut Squash & Spinach
Crunchy Peanut Turkey & Coconut Curry
View more recipes